well helloooooooo...
Today I'm making my first post with photos of a photo series I'm gonna make. My goal is to make a huge series (or what ever it's called) of just different faces, from side, front and with faces that have that persons own personality in them. I wanna make it as natural looking as possible (bare shoulders and nude makeup) and show that you don't have to be a model to be "photogenetic" and look good in front of the camera. I've always loved looking at people's faces (perhaps that's why I have a better face memory than name memory :D ha!) and finding something in them that I like. That's why I came up with this and decided to get as many faces as possible. These people are my first "victims" and my first models to pose for me, so I'm only at the begining of this project. I'll be posting new pictures when ever I get them done..but yeah...here's the begining...
My lovely sister who's always ready to pose for me :)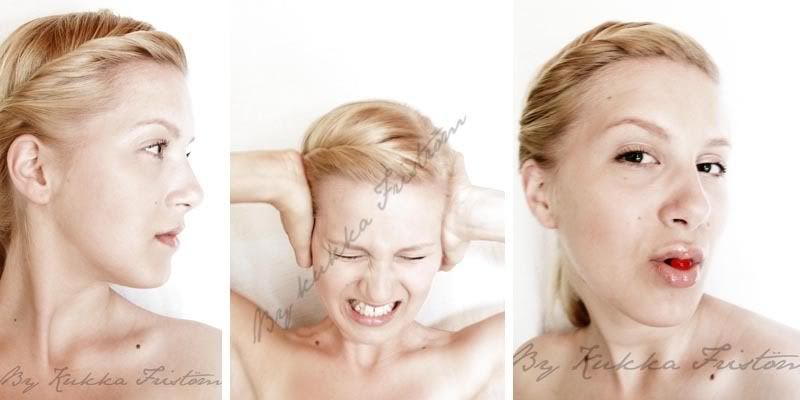 And my sister in law...who actually is a model. I'm lucky to have a beautiful family, I know! hahah (if you're looking for model and like what you see, you can find her from
http://www.modelboom.fi/
)
Btw, just to inform my friends and family (if any of you is reading this :P) let me know if you wanna model for me in this series, thanks!